Modle AXT, a Water hammer arrestor for household application are used to absorb the shock when water flowing in a piping system suddenly stops due to fast closing shutoff valves, dishwashers, and clothes washers. This action protects against annoying and potentially damaging effects of water hammer.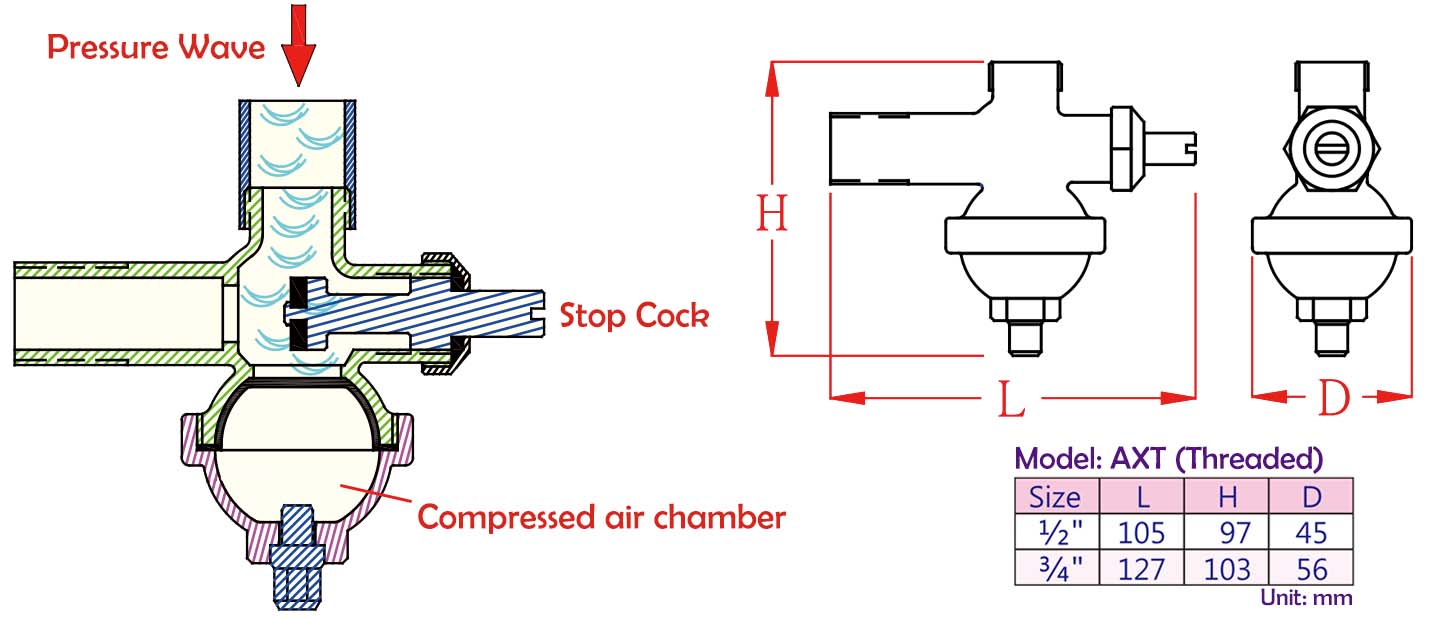 Water Hammer Arrestor Angle Valve Style
Features
◆ Protect pipelines from water hammer effect.
◆ Decrease back flow pressure by buffering/absorb such pressure.
◆ Airbag design - respond to water hammer effect quickly.
◆ Absorb water hammer directly.
◆ Adjustable Air bag pressure.
◆ Convenient in-style mounts either horizontally or vertically.
◆ Easy maintenance, maintenance kits are available upon request.