Model ATRF, This model include a manual lever for quick release action in urgent situations. Suitable for UL Fire protection and Fire Sprinkler air venting systems. Air Vent Valve for Fire Protection function to release air pockets that collect at each high point of a full pressured pipeline.
UL listing underway.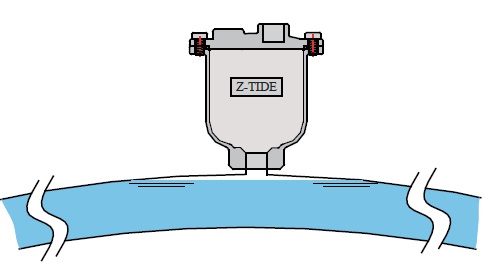 Installation sketch of Air Vent Valve for Fire Protection
Features
◆ Suitable for fire Protection application.
◆ Release exceed air efficiently to reduce interference or noise in the pipeline.
◆ Float Ball Design providing excellent accuracy.
◆ Manual Lever allow quick release.
◆ Easy maintenance, maintenance kits are available upon request.