Model ATR, Air Release Valve, also known as Air Vent Valve, it collect and releases gas and air within a pipeline. Large amount of Air/ Gas could effect function of pipeline system, hence it is crucial to remove undesired air/gas.
What is an Air Release Valve?
Air Release Valve function to release air pockets that collect at each high point of a full pressured pipeline. Suitable for all sector/system of pipelines.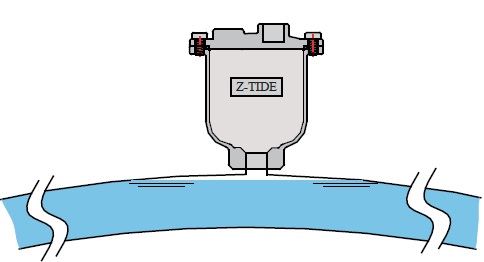 Illustration sketch of Air Release Valve
Features
◆ Is recommendable to install the Air Release Valve on the highest point of the pipping.
◆ Release exceed air efficiently to reduce interference or noise in the pipeline.
◆ Float Ball Design providing excellent accuracy.
◆ Easy maintenance, maintenance kits are available upon request.