Model RPF, Pump control valves substantially reduces surges that occur when a pump starts or stops.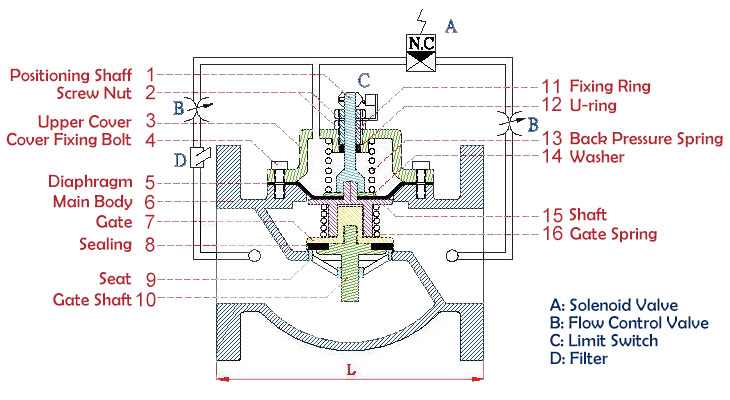 Pump Control Valve Diaphragm with Pilot Style
Features
◆ Prevent Water Hammer effect.
◆ Equivalence to combination of Pump's Variable Drive + Check Valve + Water Hammer Arrester.
◆ Simple installation and outstanding performance.
◆ Easy maintenance, maintenance kits are available upon request.