Model DTF / DFF, The Diaphragm design Float valve has one major function and that is to stop the flow of water from an inlet supply line. The float valve rises as the water level rises. Once a specified water level is reached, this will cause the one-way valve to be activated and shut off the water entry.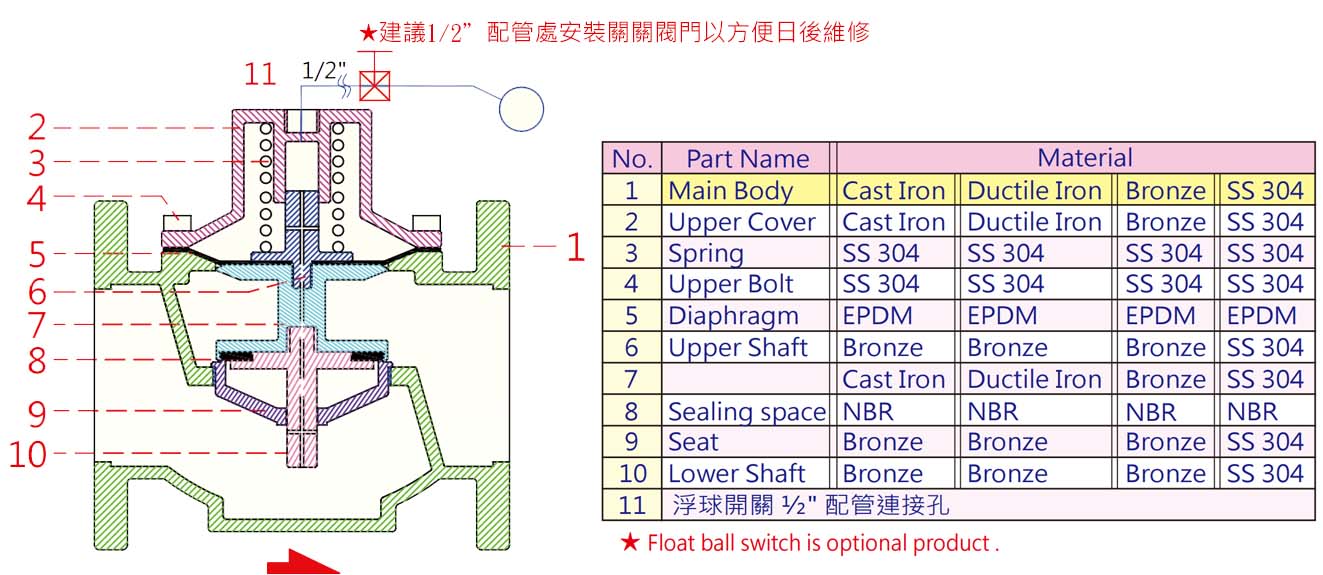 Float Valve Diaphragm with Pilot Design Style
Features
◆ Minimum working pressure at 0.5kgf/cm2.
◆ Supply with Stainless Steel 4'' Float Ball and Control Switch.
◆ 1/2'' PT thread connection to Main Body.