Model DTE / DFE , A solenoid control valve with diaphragm design, is an electromechanically operated valve which can substitute traditional gate, ball and butterfly valves.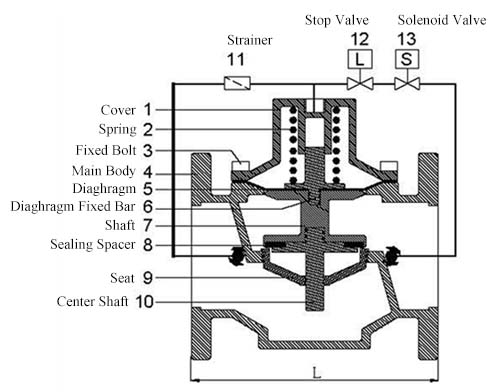 Solenoid Control Valve Diaphragm with Pilot Design Style
Features
◆ Working Voltage : DC12V, DC24V, AC110V/220V, 50/60Hz.
◆ Normally Closed type.
◆ Wide range capacity to handle local water. supply pressure and adjust to specific pump specifications.
◆ Easy maintenance, maintenance kits are available upon request.